News > Press Release
Flashpoint Accelerates Momentum with Key Additions to Leadership Team, Successful Customer Event, and Innovative New Products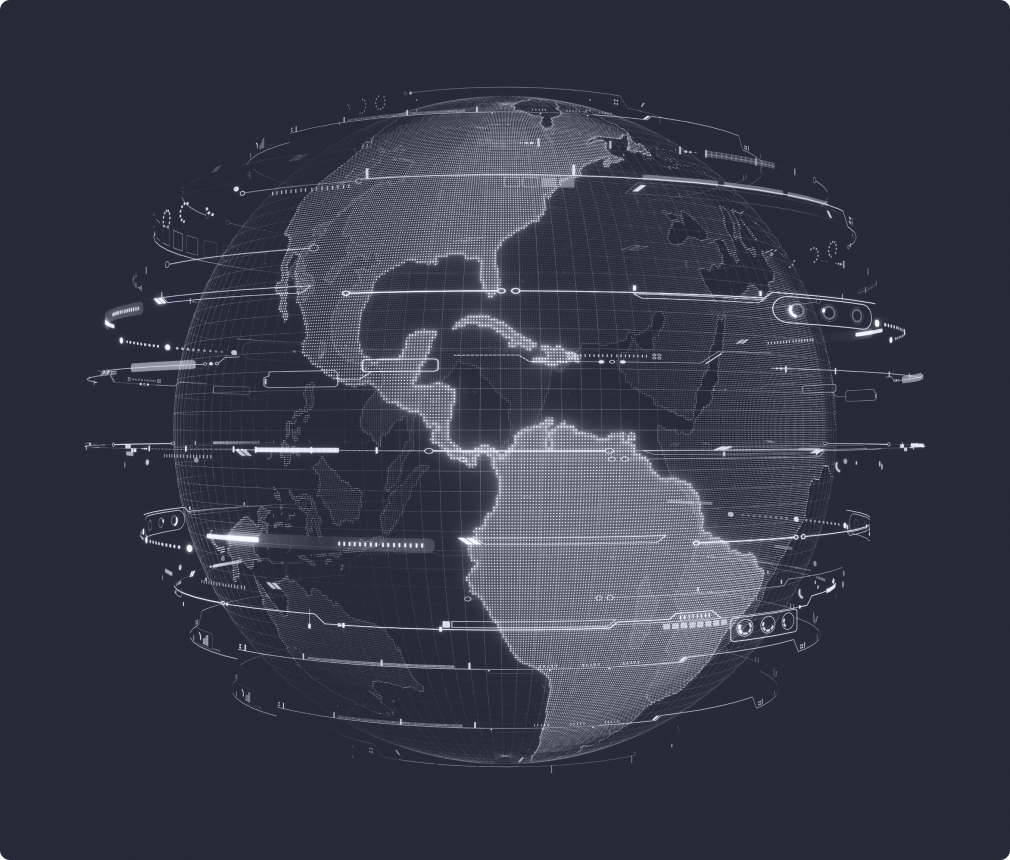 NEW YORK, April 29, 2021—Flashpoint, the globally trusted leader in actionable threat intelligence, announces the addition of key leaders—Christina Cravens, SVP Marketing, and Steven Cooperman, VP Public Sector—to strengthen Flashpoint's market and brand awareness worldwide and to execute on its flourishing public sector business. These leadership additions follow closely on the heels of Flashpoint's largest FUSE Spring 2021 customer conference, several innovative product releases and enhancements, and strong fiscal Q1 results that push Flashpoint towards its second consecutive year of near 50% growth, all while remaining cash flow positive since 2019.
Christina Cravens, SVP Marketing, and Steven Cooperman, VP Public Sector Sales, Join Flashpoint's Team
Christina Cravens joins Flashpoint's team as SVP Marketing to lead the company's continued growth efforts and move our vision, strategies, and brand forward while ensuring our offerings deliver on Flashpoint's mission to help our customers identify threats and mitigate security risks. Cravens is a seasoned CMO, bringing over 25 years of experience building and leading growth marketing functions at SaaS companies, including well-known brands like Sage, OpenText, Software AG, AOL, IBM, and Neustar. Christina drives businesses forward through integrated go-to-market initiatives, strategic messaging, and scalable, business-aligned revenue growth.
Steven Cooperman has been appointed VP of Public Sector Sales, tasked with growing the company's public sector business and the development of a robust partner ecosystem. He joins Flashpoint with an established and diverse career in the Public Sector, including over 20 years in leadership positions at successful enterprise software companies and Federal System Integrators, including ServiceNow, HP, Oracle, and Northrop Grumman.
"2021 is a pivotal year for Flashpoint as organizations globally look to mitigate cybersecurity risk and find ways to prevent vulnerabilities," said CEO and Co-Founder, Josh Lefkowitz. "We are focused on leading and innovating in the threat intelligence market and driving continued success and competitive advantage for our customers. With the addition of Christina and Coop, combined with our strong product and roadmap, Flashpoint will continue to strengthen our leadership position in the market and accelerate our growth."
Flashpoint Innovation and Business Momentum Gain Steam in Early 2021
News of Flashpoint's expanded leadership team coincides with other positive business and product momentum from Flashpoint, including:
With its best fiscal Q1 to date, Flashpoint is on track for continued record growth. Early 2021 business results propel Flashpoint forward, on track to meet year-end targets that will see Flashpoint continue its market-leading revenue and customer growth momentum, while maintaining strong balance sheets and cash flow fundamentals.
Completion of the largest FUSE customer conference yet. On April 21, 2021, Flashpoint held its semi-annual customer conference, FUSE Spring 2021. With more than double the attendees compared to last year, Flashpoint welcomed hundreds of security and threat intelligence professionals to the day-long virtual event—making it the biggest and most successful FUSE event yet.
Launch of two new products in under two weeks, showcases innovation. In late March 2021, Flashpoint first announced the addition of its Domain Monitoring and Takedowns offering. Then, in under two weeks in early April, Flashpoint rolled out its second new threat intelligence tool, Card Fraud Mitigation. Both of these new Flashpoint product offerings extend the capabilities organizations have at their disposal to mitigate fraud and protect against physical and cyber threats anywhere online.
New and upcoming tailored event dashboards and UI enhancements. Flashpoint has also rolled out significant enhancements of its existing product lines to customers throughout the first several months of 2021, including new ways to search, monitor, and visualize its threat intelligence through the addition of the Flashpoint Explore Tab and the Ransomware Dashboard, which is dedicated to the faster detection and investigation of potential ransomware attacks.
Rollout of first, native no-code automation use-cases via Flashpoint Flow. Through this quarter, Flashpoint is rolling out the first of many use-cases for its native, no-code automation engine, Flashpoint Flow. The seamless threat intelligence action that Flashpoint Flow's no-code toolkit can orchestrate will dramatically speed up repetitive analyst tasks and recover crucial analyst time through faster and more comprehensive threat mitigation and response.
Flashpoint named 'Strong Performer' in Forrester Wave. In the recently published market evaluation "Forrester Wave™: External Threat Intelligence Services, Q1 2021," the independent research firm found that "Flashpoint continues to excel in cyber-enabled human intelligence," and that Flashpoint CCM is "one of the premier offerings" on the market today. Download your free copy here.
Sign up for a demo to learn more about Flashpoint momentum and how actionable threat intelligence can help you and your team achieve your critical missions.
Subscribe to our weekly threat intelligence newsletter
Interested to see top news from Flashpoint hit your inbox directly? Subscribe to our newsletter to receive curated content on a bi-weekly basis.