Payment Fraud and Credit Card Fraud Mitigation
Flashpoint's Credit Card Fraud Mitigation helps fraud teams detect compromised credit cards from illicit communities and data breaches, and identify high-risk merchants before fraudulent transactions occur or multiply.
Empower your team to:
Identify fraudulent merchants and compromised cards.
See the early warning signs that stolen cards will be released.
Get visibility into public exposures of payment fraud as they happen.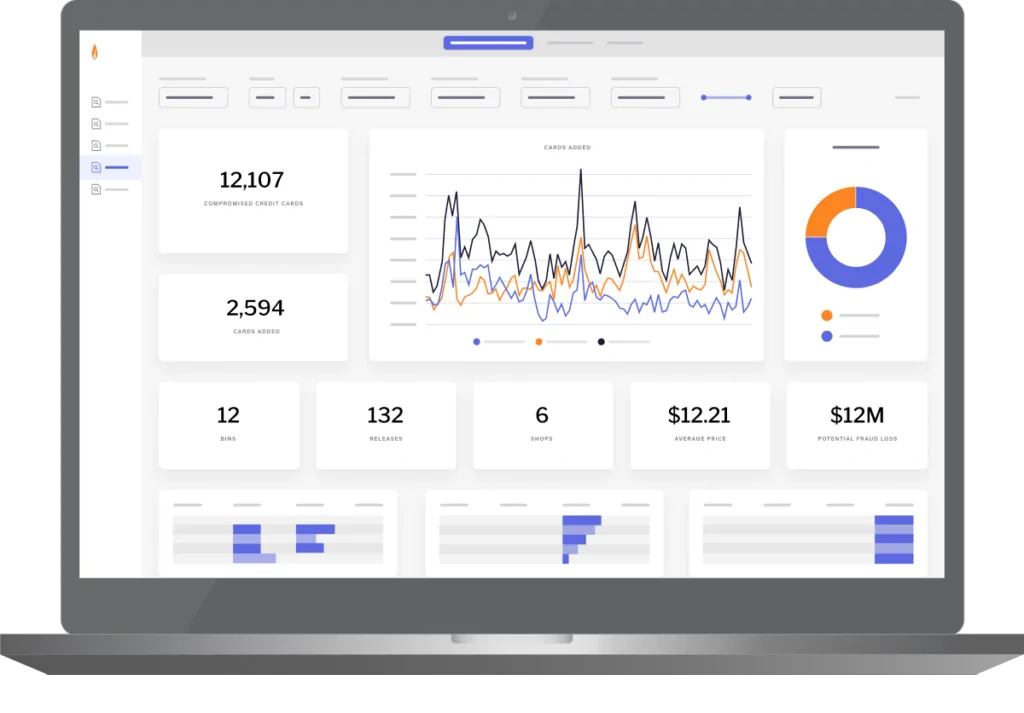 Card Fraud Mitigation unlocks visibility into attacker techniques, emerging trends, and new fraud schemes to help teams quickly take action.
Trusted by:
Proven return on investment (ROI)
Gain valuable insight into ROI, including potential card fraud loss per card, fraud loss avoidance, and the number of unique cards identified by Flashpoint.
Make faster, more confident decisions
Flashpoint spots potential payment fraud loss with high accuracy across our financial intelligence allowing fraud teams to learn, adapt, respond, and assess the impact of their fraud controls.
Visibility into public exposures as they happen
Flashpoint extracts full card numbers from closed criminal communities, open source platforms and data breaches in real-time to help teams take action and counter full card compromises.
"Best intelligence vendor on the market. Can tell your products are made by analysts, for analysts. Consistently professional in marketing, product, reports, and analysis."


-CYBER THREAT INTELLIGENCE ANALYST, GLOBAL RETAILER