Blog
After Al-Zawahiri: The Future of Al-Qaeda Leadership
A look at al-Zawahiri's influence and legacy, plus how the future of al-Qaeda could take shape.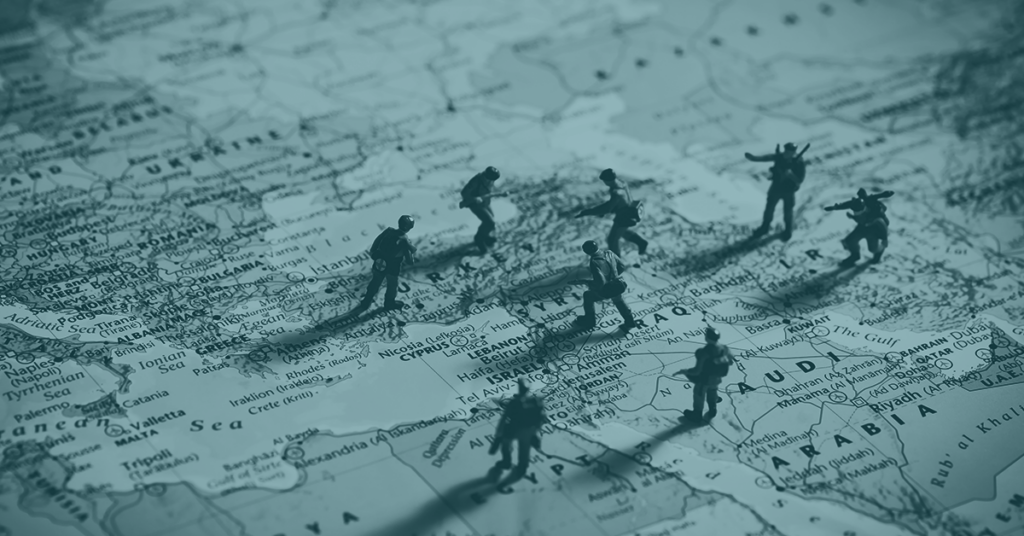 Table Of Contents
Death and legacy
Ayman al-Zawahiri's death in Kabul, Afghanistan, marks a pivotal point for al-Qaeda. On July 30, the US conducted a drone strike that killed al-Zawahiri, the leader of al-Qaeda and former deputy to Osama bin Laden, founder of al-Qaeda and chief planner of the attacks on September 11, now more than 21 years ago. Al-Zawahiri played a significant role in planning some of the most notorious and deadliest terrorist attacks targeting the West and Western interests, including attacks on US embassies in East Africa in 1998.
Under al-Zawahiri's leadership, al-Qaeda failed to launch comparable large-scale operations in the West, as it did under bin Laden's. When al-Zawahiri took charge of al-Qaeda, he focused on spreading propaganda and less on pursuing attacks overseas. However, certain al-Qaeda chapters, such as AQAP, have claimed responsibility for violent attacks, including the Charlie Hebdo shooting in January 2015 and the US Naval base attack in Pensacola, Florida, in 2019.
Here's a look at al-Zawahiri's influence and legacy, plus how the future of al-Qaeda may take shape in the coming months.
Propaganda under al-Zawahiri
During al-Zawahiri's rule, al-Qaeda central relied heavily on spreading its propaganda through official outlets, including Telegram and al-Qaeda's blog, As-Sahab. Following the announcement of the US operation that killed al-Zawahiri, official al-Qaeda outlets had a minimal online presence until just prior to the 21st anniversary of September 11. For instance, on September 10, al-Qaeda's official media outlet As-Sahab Media released an eight-page document commemorating the attacks on September 11. The document did not announce a name for a new al-Qaeda leader.
Depending on who assumes the leadership role, al-Qaeda could either evolve or diminish in both numbers and influence. As a result, al-Qaeda's new leader will likely have to pursue a different leadership path than that of al-Zawahiri, especially if the revival of al-Qaeda central depends on it.
Al-Qaeda's next leader
Although al-Zawahiri's successor is unknown, Saif al-Adel is the most likely candidate for the new leader, given his seniority within the organization. Al-Adel is an Egyptian national reportedly living in Iran, and his ties to the group are currently discreet. He was the interim leader of the group in May 2011 following the death of Osama bin Laden. In December 2017, an alleged leaked al-Qaeda document listed five names of potential successors to Ayman al-Zawahiri in the event of his death. Four of the listed people are dead; Saif al-Adel is the fifth.
Al-Zawahiri's son-in-law, Abdal al-Rahman al-Maghrebi; the leader of al-Qaeda in the Islamic Maghreb (AQIM), Yazid Mubarak; and the current leader of al-Shabaab, Ahmed Diriye, are also among the possible contenders for the top leadership role of al-Qaeda.
The new leader of al-Qaeda will likely have to carry the burden of bringing the organization back from the stagnation it experienced under al-Zawahiri's leadership, and this person may look towards al-Qaeda chapters to bring its on-the-ground aspirations to life. Though a name for the new leader has yet to be mentioned, al-Qaeda's As-Sahab Media stated in its latest release on September 11 that the group's attacks against the US "will continue from other parts of the world," suggesting the possibility of a continuum of the group's momentum beyond its Afghanistan base.