Events
Featured
03/19/23
FS-ISAC Americans Spring Summit
Flashpoint is exhibiting at FS-ISAC Americans Spring Summit in Denver, Colorado. The Financial Services Information Sharing and Analysis Center (FS-ISAC) is the only global cyber intelligence sharing community solely focused on financial services.
Learn more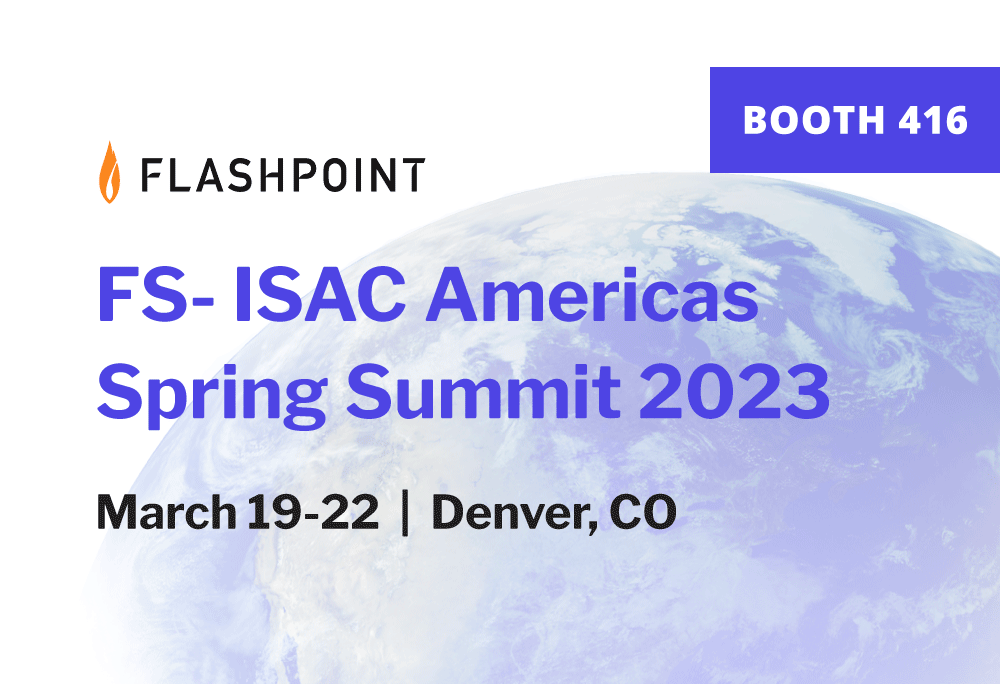 All
Conferences
Upcoming Webinars
Virtual Conferences
Load more
There are no current events that match your criteria.
Subscribe to our threat intelligence newsletter
Interested to see top news from Flashpoint hit your inbox directly? Subscribe to our newsletter to receive curated content on a regular basis.