Blog
Flashpoint Engineering: Heroes of Innovation
If there's one adjective I can consistently use to describe Flashpoint, it is the word "unique." From our offering, our highly-skilled intelligence analysts, our breadth of customers across 20 industries, and our talent, we have created a very special approach to Business Risk Intelligence (BRI) and how we grow the company.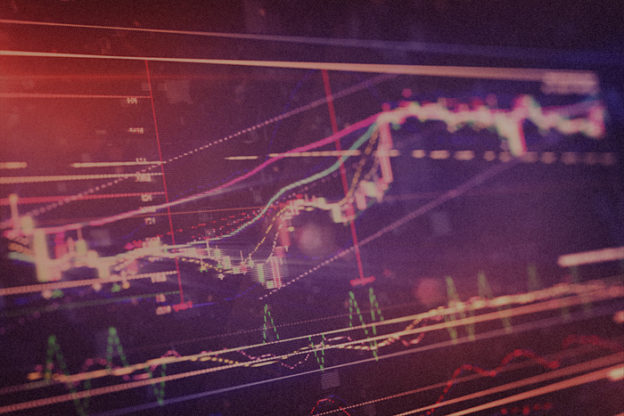 Table Of Contents
If there's one adjective I can consistently use to describe Flashpoint, it is the word "unique." From our offering, our highly-skilled intelligence analysts, our breadth of customers across 20 industries, and our talent, we have created a very special approach to Business Risk Intelligence (BRI) and how we grow the company.
I've written in the past about our exceptional executive team and the accolades earned by our very well-known analyst team. However, Flashpoint would not be what it is today without its quiet heroes. By nature they tend to remain largely behind-the-scenes, yet our progress and upward momentum wouldn't be possible without them: our engineering team.
Flashpoint, at its heart, is a technology company that mixes sophisticated engineering and proprietary innovation with its human-powered intelligence. As we continue to aggressively recruit and grow our top-notch engineering organization, I took some time to sit down with three members of the team to get to know them better and help our customers and industry friends do the same. They are, indeed, a fascinating, highly-accomplished bunch, and I'm very proud to have them as part of our team.
Ruth Fombrun, Software Engineer
What do you enjoy most about your role?
I'm grateful to be able to work on high-visibility assignments that allow me to invest in Flashpoint's future while contributing to my own professional development. I also love collaborating with the other engineers as well as our subject matter experts, all of whom have helped me grow into a better software engineer and become well-versed in matters of security, intelligence, and the many threats and challenges we help our customers address.
Above all else, though, are Flashpoint's people. Everyone here is intellectually curious, yet they all strike this perfect balance of learning while actually getting things done and solving problems. The company culture and community aspect are fantastic. At the end of the day, we all enjoy being around one another and having a good time. Not to mention that FP Ladies' Night outings are a blast!
How has working in security and intelligence shaped your perspective as a software engineer?
As someone whose professional background spanned chemical engineering, B2B sales, and beauty before arriving at security and intelligence, I'm continually fascinated by computers, protocols, and the Internet because in many ways, they're relatively new to me. Being so immersed in this space has helped me come to really appreciate the importance of doing things like upgrading my laptop's operating system, being cautious of how and with whom I share my personal information, and changing my passwords regularly. While working at Flashpoint has certainly opened my eyes to how dangerous certain threats, actors, and vulnerabilities can be, it's also taught me that there are so many small, easy steps we can all take to better protect our organizations and ourselves.
What have been your favorite side projects?
I've really enjoyed working on projects for the hackathons Flashpoint has hosted this year. For one hackathon, my team's project entailed using video and image content analysis tools to watch thousands of YouTube videos that shared Candy Crush hacks. By using the software to read the clocks displayed on the phone, tablet, and desktop screens, we were able to figure out the most popular time of day when Candy Crush hackers typically film these videos.
During another hackathon, my team created a type of two-factor authentication that required the user to solve a Dance Dance Revolution dance challenge before unlocking access to a website. It was awesome.
What are your interests outside of work?
Outside of work, if I'm not exploring a Brooklyn hipster scene, then I'm tinkering with Python code in an open source project. These sorts of projects have really grown my skills and enabled me to answer questions like, for example, 'what happens in an SSDP amplification attack?'
Recently, I received a used quadcopter drone as a gift, and it's definitely been keeping me busy! I spent the past weekend shopping for the drone's missing parts and soldering on PCBs where necessary to hopefully get it flying soon. Once I successfully fly it manually, I'll attempt an autopilot flight. After that, my goal is to try loading software like SkyJack onto the drone's operating system to see how I might "hack" it to do something interesting.
Can you tell me a fun fact about yourself?
I speak Haitian Creole fluently.
Tony Moulton, Director of Engineering
What piqued your interest in Flashpoint?
As a previous client of Flashpoint, I had insight into its capabilities and had long been impressed by the sorts of use cases that the company's tools, intelligence, and subject matter experts were helping customers address. Given that my background is in information security and software engineering, I joined Flashpoint because it seemed like the perfect opportunity to dive in and tackle some very fun and interesting problems. Boy, was I right!
What sorts of technology challenges excite you?
I get excited about any challenge that involves a lot of data, distributed systems, machine learning, natural language processing, or knowledge representation. I especially love building tools that help introduce architectures and domains to engineers with minimal effort.
What's your favorite aspect of being Flashpoint's Director of Engineering?
I love being a part of developing technology that provides our analysts and customers alike with the tools to research and better understand global events and ongoing trends. Being responsible for managing our engineering team and driving the architectural vision across the company means that I have a unique opportunity to work directly with amazing people, maintain constant access to amazing datasets, and develop some incredible tools.
What are your interests outside of work?
When I'm not working, I enjoy getting involved in hobby electrical engineering, building and flying quadcopters, lighting, flame effects engineering, partially homomorphic encryption, cooking and wine. Whenever there's a maker faire going on, you'll likely see me there!
What would people be surprised to know about you?
I spent seven years of my life as an artist learning blacksmithing techniques and working in mediums of steel, fire, and light. My work is featured in multiple permanent art installations in locations including Reno, NV, and Seattle, WA.
Ben Turner, Engineering Lead
Why Flashpoint?
Flashpoint is the perfect outlet for my varied professional interests. Previously, I served in the U.S. Army as a cryptologic analyst and Arabic linguist focusing on counterterrorism. I then worked doing social media monitoring and analysis for the Department of Homeland Security's National Operations Center.
This work piqued my interest in online jihadi recruitment, which is how I found out about Flashpoint. I had been following the company's founders for years because I was impressed with their research and expertise on terrorists' use of the Internet.
Eventually, I decided to become a straight-up software developer and spent several years as a student, intern, and junior developer. So when Flashpoint contacted me about an opening for a web developer, I jumped at the chance to join the company whose founders I had long admired.
What sorts of technology challenges do you most enjoy tackling?
I am most interested in speed, scaling, and reproducible infrastructure as force multipliers for developers. From query optimization and profiling, to containerization leading to scaling within clustered resources, to infrastructure as code — I love to see faster run times and lower times to deploy.
Working through challenges like these helps us become better developers who are more willing to experiment, build tests, and construct properly-modular building blocks leading to more complex applications and emergent behavior.
Are you working on any side projects?
My long-term side project has been to build an open-reputation algorithm platform with a text-based gaming component. I grew up on the Internet playing text-based MUDs, which let me express my interests in world-building and creative writing far more than graphics-based worlds ever did.
I also loved the idea of measuring the tension between the quantification of a person through data and that person's perceptions of self as well as the perceptions of others. How closely do your actions align with your reputation and your self-perception? And does that matter? And how can that be reproduced into a virtual character in an online world?
What's the best part of being on Flashpoint's engineering team?
I am grateful for the rare opportunity to build core systems and add new technologies. These are the types of projects that I would have never had the chance to explore at larger, older companies where the problems have already been solved and expertise has already been siloed. As a result, my education as a developer at Flashpoint has never waned.
At the same time, I appreciate how I'm able to apply the solutions our team builds toward fascinating datasets in the rapidly-evolving worlds of cybersecurity, physical security, online jihadism, and countless other use cases for Business Risk Intelligence. This means I come to work everyday with a sense of purpose, urgency, and deeper familiarity with the wild stories we read in the news and the broader trends that shape our society.
Do you have any hobbies?
I am an avid professional basketball and tennis fan, if only for the fans' and athletes' colorful personalities and for my rooting for periodic underdogs, Cinderella stories, and upsets. I also love to read non-fiction and biographies because I've always been fascinated with what people decide to do with their short time on Earth.
What would people be surprised to know about you?
I think most people I meet are surprised by just how much I care about Keanu Reeves's established status as a great actor. He has an impeccable filmography and trains diligently for his roles, but perhaps he has an even better reputation off-screen amongst his acting peers. Plus, I'd say he has defined the Hollywood role of outsider and personified reflection of a flawed community. Sometimes I use Keanu's lightning rod acting status as a litmus test for someone's capability to empathize with that which he dislikes. This quality is especially crucial in an intelligence career!
Flashpoint Engineering is hiring! Learn more our open roles here.
For more information on Flashpoint, Business Risk Intelligence, or Flashpoint Intelligence Platform 3.0, please contact us here.