Welcoming RBS to Flashpoint: Why We Acquired Vulnerability Intelligence Leader Risked Based Security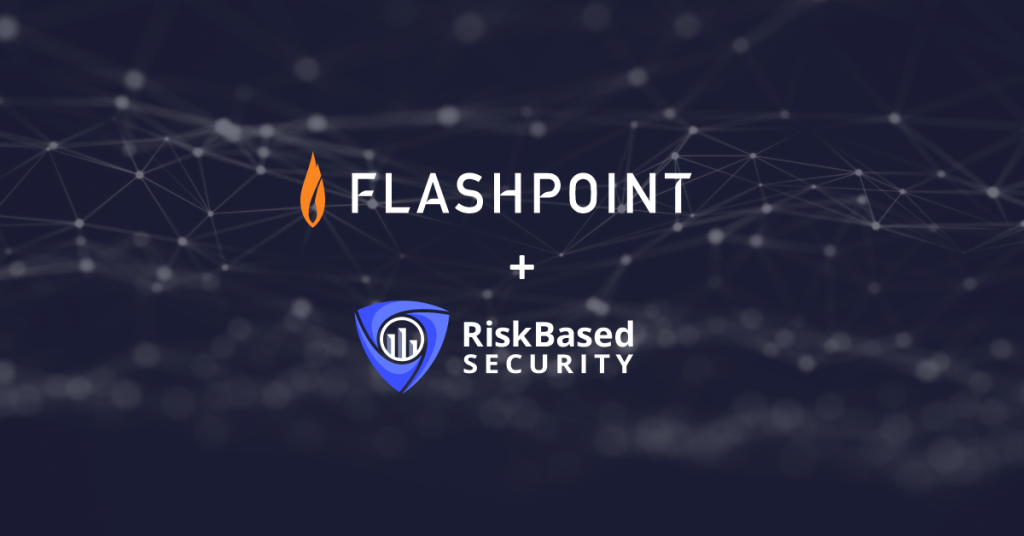 Table Of Contents
Risk Based Security (RBS), a Richmond, Virginia-based company that specializes in vulnerability intelligence, data breach intelligence, and vendor risk ratings. At Flashpoint, we have been following RBS and their "Better Data Matters" approach for some time now. Founded in 2010, RBS leads the industry in delivering enterprises the best data to help customers detect and mitigate threats from vulnerabilities and across their supply chains. 
Driving value for our customer base
This acquisition represents a huge step forward in our vision of becoming the singular threat intelligence platform that security teams rely on to protect their assets, elevate their security posture, and keep malicious actors (and risk) at bay.
Joining forces with RBS will drive tremendous value to customers, as this enables us to be the first scalable cyber and physical security solution for a broad range of security practitioners, including CTI, vulnerability management, DevSecOps, and vendor risk management teams.
Specifically, by combining RBS's capabilities with Flashpoint's collections, analytics, and automation, Flashpoint and RBS customers will now be able to:
See their exposure to critical vulnerabilities and supply chain weaknesses before they are widely known;
Provide contextual awareness into how these vulnerabilities are being exploited by threat actors;
Prioritize and automate the actions needed to remediate potential threats.
With the acquisition, our users will have access to RBS's proprietary technology which consistently identifies vulnerabilities before they are commonly known, providing clients with a critical edge and head-start on potential adversaries. RBS's VulnDB® product contains more than 90,000 vulnerabilities that are not assigned CVE IDs and therefore do not exist in the National Vulnerability Database (NVD).
Welcoming RBS's incredible team and culture-driven values
In addition to the phenomenal RBS technology and data, we were also drawn to RBS because of the remarkable caliber of their team and strong cultural fit. Put simply, Flashpoint and RBS are both highly mission-focused teams who put the customer first in all our interactions and live by the mantra that better data matters.
Notably, I couldn't be happier to have RBS's CEO Jake Kouns as a critical part of our go-forward team. Jake's reputation as a leader in the vulnerability space is well known, and he has been a key collaborator with Flashpoint during the recent Log4j response. Jake's deep understanding of vulnerabilities and vendor risk will be a key resource as we expand our market footprint in 2022.
In addition, RBS has built a stellar team of vulnerability researchers, security practitioners, developers, and customer advocates who will be an important part of Flashpoint's success. We warmly welcome them all to our team!
Scaling in 2022
As we announced following our July 2021 acquisition by Audax, Flashpoint is poised for tremendous growth in 2022, buoyed by organic investments and targeted acquisitions of top-tier technology and data providers such as RBS. We will rapidly show our customers the value that a combined Flashpoint and RBS can bring to their teams.
For more information on RBS and this transaction, please:
And, to see a demo of the Flashpoint and RBS technology in action, click here.