Blog
How Does Information Become Intelligence?
Turning information into intelligence seems simple enough, but the process is complicated by data overload, analyst fatigue, and cumbersome software.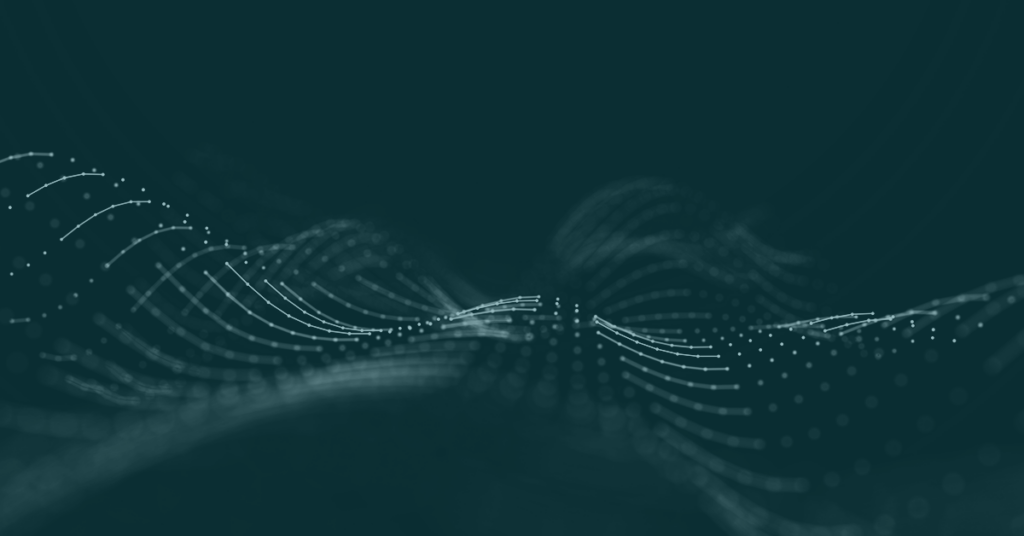 Table Of Contents
Information vs. intelligence
Information is the integration of raw data to create context for a given situation. Intelligence combines these narratives into the broader story and timeline needed to drive decisions.
Turning information into intelligence seems simple enough—but for intelligence and defense leaders, this process is complicated by data overload, analyst fatigue, and cumbersome software. This can cause delayed or misinformed decision-making, putting lives and other national security interests at risk.
Equipping analysts with the right tools can help transform information into reliable intelligence quickly, helping governments gain an information advantage. Why is this capability more necessary than ever, and how can intelligence software support this goal?
Intelligence cycles plagued by data overload
Across the public sector, intelligence analysts don't lack data—they lack the resources to process, analyze, and triage it efficiently.
Why? Battlefield sensors and other technology developments are becoming more abundant and cost-effective. For example, connected IoT devices are expected to grow from 46 billion in 2021 to 125 billion by 2030. Digital transformation is also expanding and the demand for open-source data is growing.
This means that analysts are flooded with data and are more susceptible to alert fatigue and information oversight. According to Forrester research, security teams get over 11,000 daily alerts on average, but only 72% are addressed due to time constraints. This slows down the intelligence cycle and causes misinformed or delayed decision-making higher up the chain of command.
Complex software can compound data overload. Intelligence and security software is often complex, taking time and skill to master. This typically means longer training times and less consistent user engagement for entry-level analysts—who are easier to hire than advanced data professionals.
This is not ideal if the goal is faster, more accurate intelligence gathering, especially when entry-level analysts often turn their seats over in less than a year.
Information to intelligence: 5 software capabilities
For analysts, keeping up with data overload is a losing battle. Intelligence leaders need innovative solutions to address these challenges. That means intuitive software that helps analysts quickly turn information into reliable intelligence. Which software capabilities help analysts accomplish this?
1. Usability
According to 2017 research, analysts are more likely to prioritize usability over usefulness when it comes to intelligence tools. Many commercial intelligence solutions are powerful at generating intelligence from data—but may take months for a user to learn. To ensure more efficient intelligence cycles, intelligence leaders should procure solutions that:
Have a simple user interface with consistent design elements
Are built around an intuitive workflow
Avoid click-heavy processes
Render information in a simple format
Only display relevant information, reducing noise and false positives
Provide simple training and support resources, including features like tooltips
2. Visualizations and temporal analysis
Intelligence analysts are responsible for monitoring global information environments and other defense applications, like cybersecurity. These environments evolve rapidly, so focusing on a specific point in time is likely to produce outdated intelligence and sacrifice information advantage.
Analysts need tools that visualize information over time. This helps intelligence teams better understand patterns and trends in a target environment. It also supports more proactive decision-making by helping leaders predict likely outcomes and stay ahead of adversaries.
3. Configurability
Not all intelligence software provides insights or visualizations that make sense for the end user's requirements. Software that offers a higher degree of customization enables analysts to view and create intelligence that addresses their mission objectives. This helps eliminate noise and gives users immediate access to relevant information.
What does this look like in a tool? For analysts, this could mean the ability to add or remove reports from a dashboard, or set preferences for stats and other insights that matter most to them.
4. Integrations
There's no silver bullet solution for intelligence tools. This is why it's valuable to be able to integrate information into proprietary solutions or commercial solutions like link analysis software. This helps analysts create intelligence based on a visualization tool that fits their goals.
For example, Flashpoint Physical Security Intelligence, which leverages the geospatial capabilities of Echosec, gives analysts access to a wide range of open-source data—from social media to the dark web. The Platform offers several data visualization and analysis features. However, users can also benefit from mapping this information on a node-based graph using Maltego Transforms.
5. Machine learning
AI cannot solve data overwhelm by replacing human analysts. However, machine learning techniques can offload straightforward but time-consuming tasks and help turn information into intelligence more efficiently.
For example, Echosec, by Flashpoint, uses natural language processing, a machine learning technique, to automatically detect locations and content types within open-source text. This helps analysts analyze and triage content more efficiently than relying on manual analysis alone.
For intelligence leaders, these capabilities have three desirable outcomes:
Analysts are more efficient and have higher software adoption rates, turning information into intelligence faster.
Time-based analysis means more comprehensive and predictive intelligence.
Analysts spend less time viewing irrelevant information by being able to customize their intelligence workflow.
If information is described as a snapshot to provide context for a situation, then the goal of these features is to take that information and build a complete picture of a situation over time. Governments can reap the benefits of these capabilities by partnering with commercial technology companies focused on addressing common intelligence cycle challenges like data overwhelm.