Blog
Tokyo Olympics 2020: Tracking the Cyber Threat Landscape
As the Tokyo Olympics officially kick off, news of cyberattacks and disruptions is already emerging. Earlier this week, the U.S. FBI issued a warning that threat actors are highly likely to be targeting all organizations and "entities associated with the Tokyo 2020 Summer Olympics."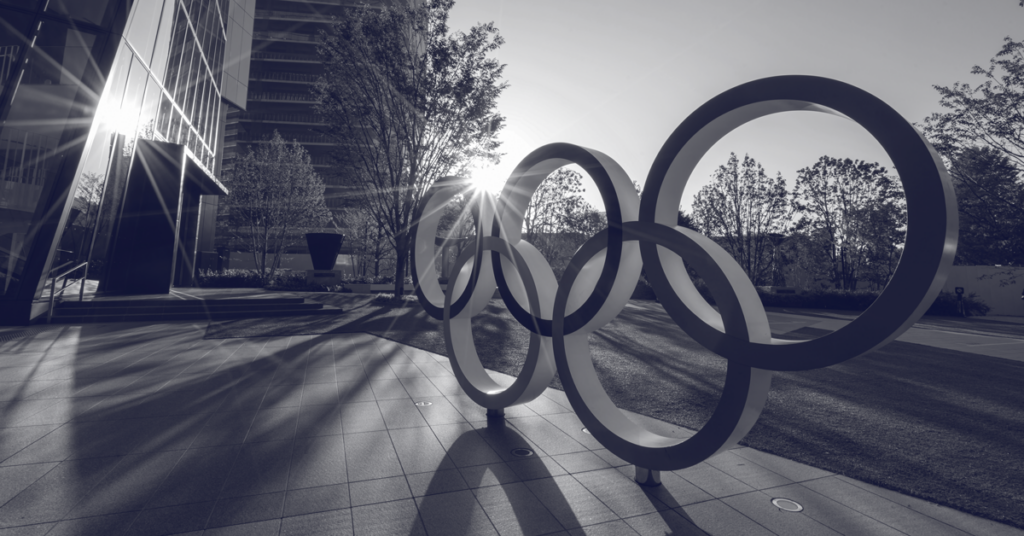 Table Of Contents
Early Cyberattacks Associated with Tokyo Olympics Already Surfacing
As the Tokyo Olympics officially kick off, news of cyberattacks and disruptions is already emerging. Earlier this week, the U.S. FBI issued a warning that threat actors are highly likely to be targeting all organizations and "entities associated with the Tokyo 2020 Summer Olympics."
As recently as yesterday, July 22, 2021, Japanese government officials indicated that credentials to the Tokyo Olympic ticket portal were leaked. The stolen data included login IDs and passwords that one anonymous Japanese government official admitted would enable access to account holders' names, addresses, bank account information, and more.
Strong Indicators of Potential Cyber Disruption at the Tokyo Olympics
If recent past Olympics are any indicator, cyber threat activity during the Summer Tokyo Olympics will reach or possibly exceed historic highs. In fact, all four of the previous Olympics over the past decade or so have faced various cyberattacks and disruptions, including: 
2018 Pyeongchang Winter Olympics: Major systems for the international event—which consisted of more than 10,000 PCs, 20,000 mobile devices, 6,300 Wi-Fi routers, and 300 servers—were disrupted during opening ceremonies in Pyeongchang, South Korea. Initially thought to be North Korea nation-state threat actors, further investigation pointed to Russia carrying out the attack and intentionally masking it as a North Korean-led campaign.
2016 Rio de Janeiro Summer Olympics: Public-facing websites belonging to organizations affiliated with the 2016 Rio Olympics were targeted by sustained, sophisticated DDoS attacks reaching up to 540Gbps. Meanwhile, Russian hackers released private medical information of top U.S. athletes in the weeks after the 2016 Olympics closed.
2014 Sochi Winter Olympics: Cybercriminals and other threat actors ran rampant during the 2014 Sochi Olympics, with international travelers and journalists facing near-immediate attacks upon opening their machines within the country.
2012 London Summer Olympics: Leading up to the 2012 London Games, investigators uncovered attack tools and illicitly obtained blueprints that mapped out the Olympic stadium's building management systems stored on a hacker's computer.
Industry Targets at the Tokyo Olympics: Retail, IT, Travel, and Virtual Viewership
Just like the pandemic, every Olympics creates opportunities for various forms of cybercrime and online fraud. Despite the recent ban on in-person spectators, surges in consumer demand for entertainment and travel services before and during the Tokyo Olympics make lucrative opportunities for cybercriminals to pursue various fraud schemes, including lures for phishing campaigns and fake coupons, and discounted tickets for air travel. 
Since no one other than the athletes and essential staff can attend the event live, even larger online viewership is expected as NBCUniversal plans an unprecedented 7,000 hours of Olympic coverage—which also, again, presents greater prospects for associated cybercrime. Viewers, along with organizers and athletes, will need to be wary of phishing attempts involving Olympic events, promotions, viewing schedule changes, and malicious URLs.
Japan Shows Off Robust Cyber Preparations and Response Plans
With increasing cyberthreat activity during each of the past several Olympics, Japan began preparing its cyber defenses for the Tokyo Olympics years' in advance, building its security infrastructure and conducting scenario analyses and simulation even prior to Tokyo's winning bid as the host city for the Olympics on September 7, 2013. Upon news of becoming the host city for the 2020 Olympics, the team increased simulation testing from six to 10 drills per year. These drills test the technical and operational resiliency of the controls, response plans, and other countermeasures put in place to coordinate protection efforts with the government and critical infrastructure entities within transportation, utilities, banking, and aviation.
To further stem the chances of major cyberattacks occurring during the Tokyo Olympics 2020, Japan hired 220 "ethical hackers" to uncover more vulnerabilities and exploits that otherwise may have been leveraged in zero-day or other forms of cyberattacks. 
Track Cyber Threats During the Tokyo Olympics with Flashpoint
Sign up for a free trial. See firsthand how Flashpoint is actively supporting organizations like yours during and after the Tokyo Olympics. Discover how you can level up your cyber vigilance and response with actionable threat intelligence from Flashpoint.