Platform > Ignite > GEOSPATIAL osint
Echosec by Flashpoint
Geospatial OSINT for situational awareness
With an expanding online communication landscape, security and intelligence teams face an increasing volume of data, but lack the tools to separate the threats from the noise.
Equip your team with real-time access to an extensive breadth of open-source information from global social media, discussions, and defense forums. Analyze, monitor, and be alerted about relevant situations worldwide, so you can make better decisions, faster.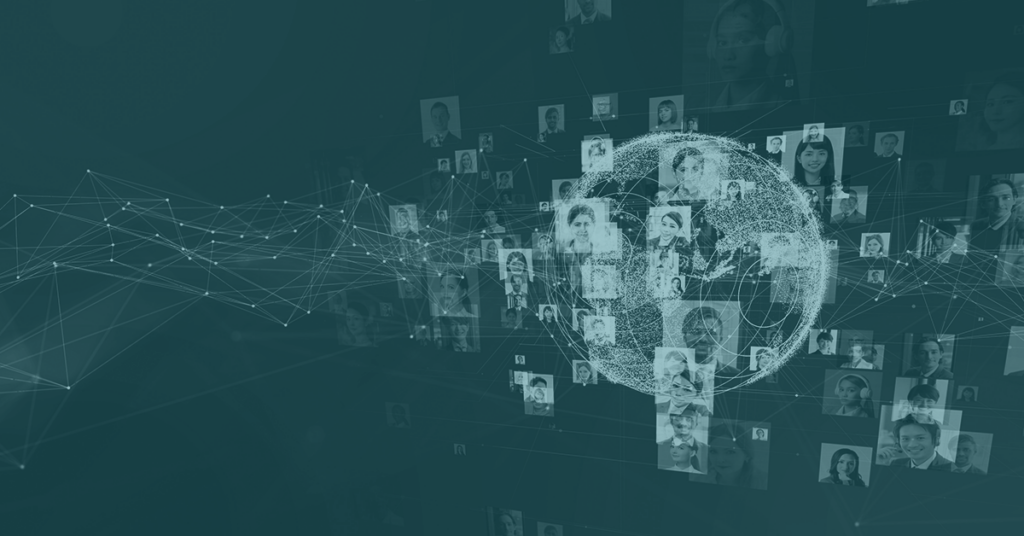 Geospatial open-source intelligence (OSINT) and real-time alerts to protect people, places, and assets
Accelerate your investigations and alleviate alert fatigue with powerful data collections, intelligence expertise, analytical tools, and AI enrichments. Effortlessly filter out social media noise to extract meaningful information quickly, monitor the topics and locations that matter to your organization, and ensure the right team members are alerted when relevant posts are detected.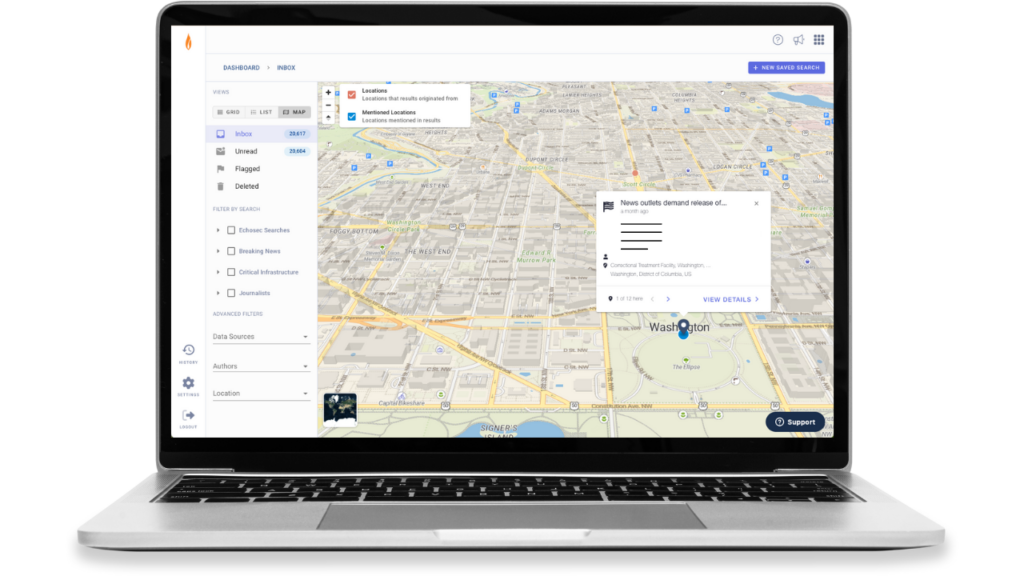 Improve situational awareness
Locate posts on an interactive map to understand what's happening on the ground. Use a combination of precise and "mentioned" geospatial data to extract associated post locations to generate additional insights.
Find critical information faster
Receive results within seconds of the data appearing online. Collect relevant information in real-time and near-real-time so you can make timely decisions based on changes in the information environment.
Reduce information gaps
Gather data from a wide range of sources including regional networks from the Asia Pacific region, Europe, the Middle East, Africa, and North America. Coverage across mainstream and fringe networks, discussion forums, and messaging apps ensures that your team can be confident that no critical insight is missed.
Force multiply your team
Bolster your team's capabilities and alleviate the strain on your time, resources, and skills, with one-click access to Flashpoint's expert intelligence team.
Supporting critical workflows for OSINT professionals
Streamlined Investigations
Search and filter through historical posts to understand past events and inform a more proactive security strategy.
24/7 Monitoring
Stay informed of changes in the information landscape by passively monitoring public chatter that could impact your organization.
Real-time Alerts
Get the right information at the right time with custom alerts based on your dynamic search parameters.
"The tool allows us to stay up to date with any online threats made against our clients or simply general public discourse surrounding our client's image. We utilize the saved searches feature which include various filters to help us find the most threatening chatter and alert ourselves to any issues that may require immediate attention."

-SECURITY & INVESTIGATIONS PROFESSIONAL