Blog
Flashpoint Year In Review: 2022 Intelligence Retro
Flashpoint's annual Year In Review highlights the freshest and most compelling intelligence insights from the last year—plus a look ahead to 2023.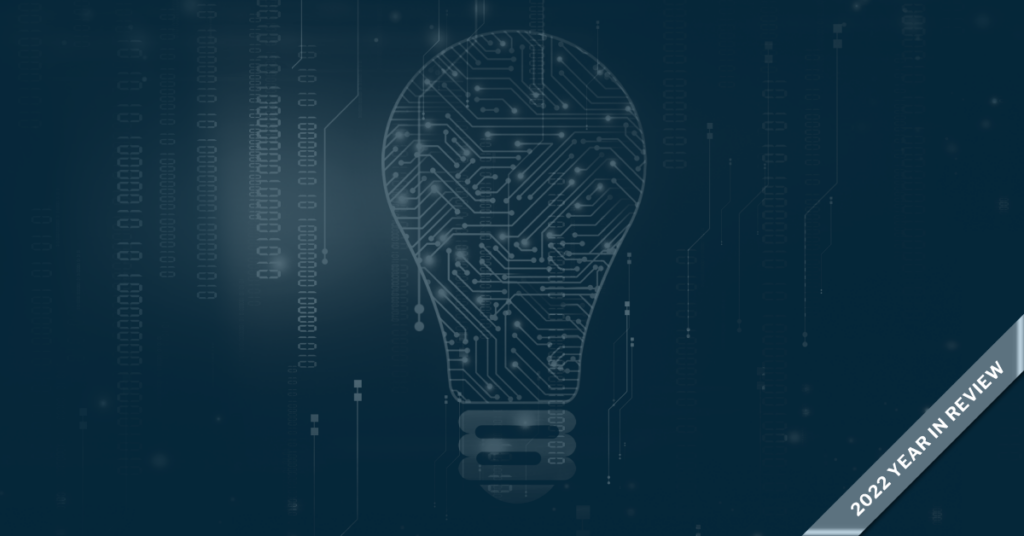 Table Of Contents
Flashpoint's annual Year In Review highlights the freshest and most compelling intelligence insights from the last year—plus a look ahead to 2023. Our yearly wrap-up includes a diverse set of data-driven analyses covering a variety of threat landscapes affecting organizations across the world.
Flashpoint in the News
Flashpoint intelligence analysts worked with reporters at a wide variety of publications—such as The Wall Street Journal, Axios, The Washington Post, WIRED, The Financial Times, Bloomberg, Dark Reading, ThreatPost, Bleeping Computer and more.
We've put together some of the most important Flashpoint blogs and press clippings that illustrate how our intelligence, innovations, and impact has helped organizations address a wide variety of cyber and physical security challenges.
Holiday Shopping Threat Landscape
With the holiday retail season in full swing—and with hundreds of billions of dollars in purchases on the table—threat actors are ready to strike. This report outlines the cyber and physical threats that retailers and their partners should prepare for in order to prevent and mitigate risk.
Retail Cyber Threat Landscape
Throughout the year, threat actors leverage a variety of tactics to profit at the expense of retailers and consumers alike. From fraud to ransomware, this report reviews the TTPs and risks faced by organizations in 2022, and analyzes what the 2023 retail threat landscape may look like so security teams can be prepared to defend against it.
Breaches and Malware Threat Landscape
Mostly motivated by greed, threat actors will target any organization regardless of sector. Therefore, data breaches provide key insights into the methods and tactics of hackers. This report reviews who was affected by breaches and where they took place in 2022—helping you gain visibility into your risk profile.
Insider Threat Landscape
To increase their chances of success, threat actors will often seek the aid of disgruntled, or malicious employees within the organizations they are targeting. After all, why waste resources navigating through security measures when you can get someone on the inside to circumvent them for you? As such, the tactic of recruiting insiders has become immensely popular amongst hackers aiming to breach systems and/or commit ransomware attacks. Here's what we saw unfold in the insider threat landscape in 2022.
Financial Threat Landscape
The financial sector contains a wealth of sensitive data, which threat actors seek to exploit for monetary gain. The financial threat landscape includes both cyber and physical risks, and it's critical that organizations are prepared to defend their assets, infrastructure, and personnel from diverse forms of harm. This report outlines the top threats observed targeting the financial sector in 2022, and provides insights to help security teams prepare for 2023.
Healthcare Threat Landscape
Healthcare-related advertisements and solicitations remained popular among threat actor communities within this year. Threat actors continued to buy and sell network access to healthcare organizations, pharmaceutical companies, insurance organizations, and third-party resources that store PHI, such as patient data, "fullz" (full packages of personally identifiable information), COVID-19 passports, prescriptions, insurance information, and Medicare data.
Cryptocurrency Threat Landscape
Even if the general public loses trust in cryptocurrency due to the fallout of large crypto entities like FTX and Terra's LUNA, cryptocurrency will likely remain a viable option to evade sanctions and crowdsource financial donations for governments and/or extremist groups. Bitcoin remained the most-discussed crypto in the threat actor community and the most-used crypto for accepting illicit payments in 2022, with Flashpoint analysts identifying over 50,000 unique Bitcoin addresses circulating in Flashpoint collections this year alone.