News > Press Release
Flashpoint National Security Solutions Appoints Andrew Borene as Executive Director of Business Development
Borene, a corporate development veteran and former senior U.S. Intelligence Officer, will drive strategic partnerships for Flashpoint with global bilateral partners, including NATO and the Five Eyes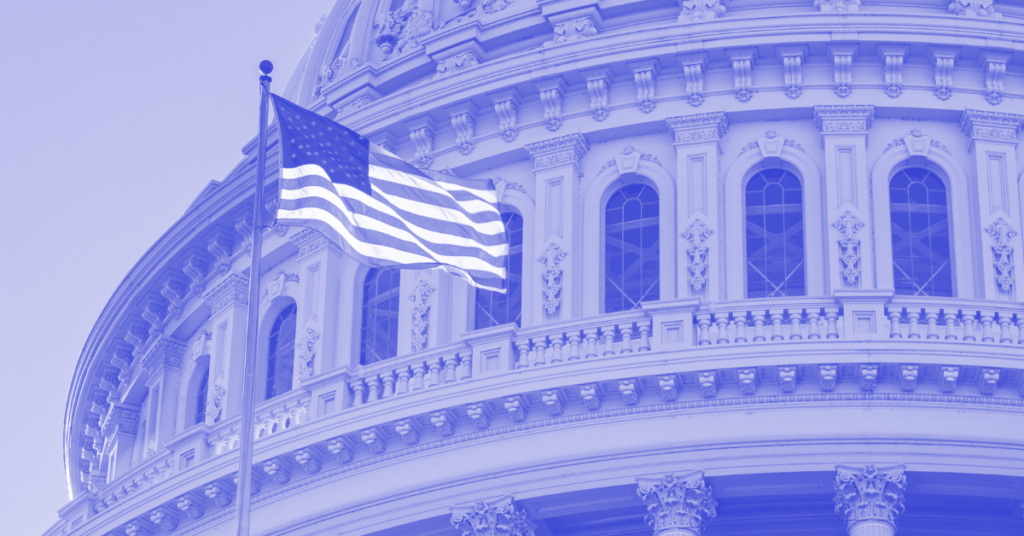 Andrew Borene will drive strategic partnerships with global bilateral partners, including NATO and the Five Eyes, as the new Executive Director of Business Development for Flashpoint National Security Solutions
WASHINGTON, D.C., (BUSINESS WIRE) July 24, 2023 — Flashpoint, the globally trusted leader in risk intelligence, introduced today Andrew Borene as Executive Director for Global Business Development at Flashpoint National Security Solutions (FNSS). Based in London, Borene will assume responsibility for developing Flashpoint's national security partnerships with US allies, including NATO and the Five Eyes, to drive mission success through open-source intelligence (OSINT) and cyber threat intelligence (CTI).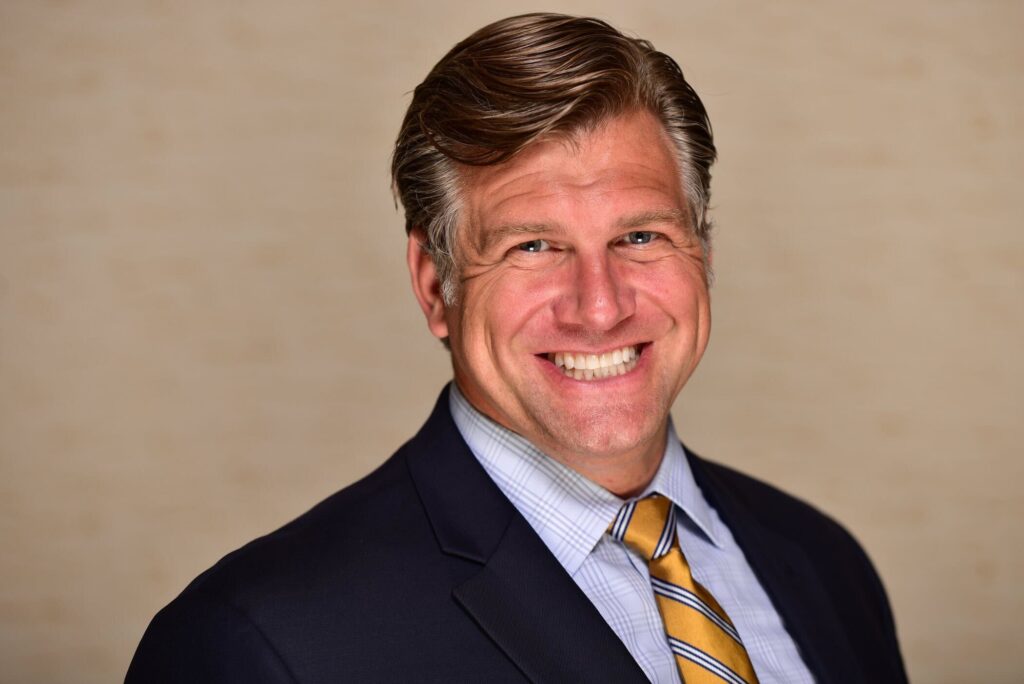 "I am thrilled to join Flashpoint's worldwide effort in this strategically pivotal moment," said Borene. "Free world powers in NATO, the Five Eyes, and global bilateral partners all need trusted platforms like Flashpoint in order to generate and share OSINT and CTI, and, most importantly, to develop an actionable threat picture that can cross national boundaries and close public-private sector gaps in cyberspace. Flashpoint's National Security Solutions present a path to efficient security burden sharing and synchronizing diverse international security organizations."
Borene brings more than 25 years of experience in intelligence, operations, cybersecurity, and investigations that have required leveraging international public-private partnerships. He is a Certified Information Systems Security Professional (CISSP), a licensed attorney, and most recently held senior roles in the U.S. Office of the Director of National Intelligence (ODNI) leading teams and initiatives on OSINT research, privacy policy, counterintelligence, and international counterterrorism.
"Andrew is a dynamic business leader who has been a leading voice globally on the value of OSINT in driving favorable outcomes for security and intelligence teams in the public sector," said Brian Brown, President of FNSS. "With Andrew on the team, alongside our new advisory board, we look forward to delivering a profound and measurable impact on the world's most formidable challenges for years to come."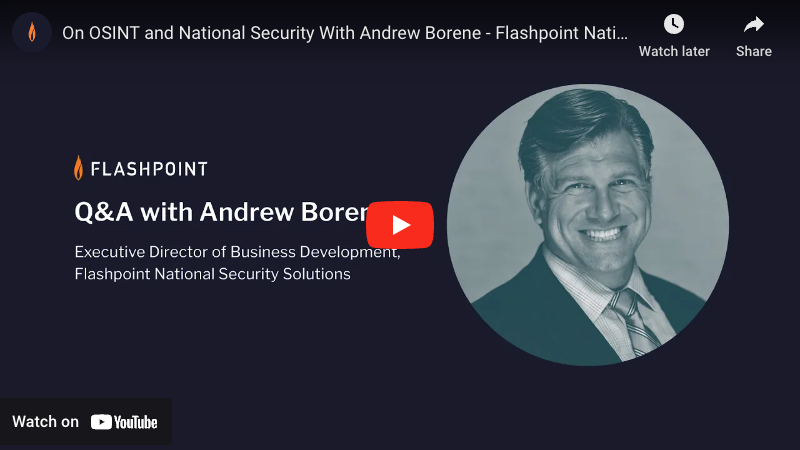 Dynamic leadership
Borene has led business teams in advanced technology, high risk, and rapid growth initiatives within Fortune 500 companies such as IBM, Symantec, and LexisNexis. He also led corporate development at ReconRobotics Inc., and was turnaround CEO of a publicly-held middle market cybersecurity services company now trading as SideChannel, Inc. In government, Andrew has served as a Group Chief in the National Counterterrorism Center (NCTC) Directorate of Strategic Operational Planning, a Senior Advisor to the Director of the Intelligence Advanced Research Projects Activity (IARPA), an Associate Deputy General Counsel at the Pentagon, and advisor to Office of the Director of National Intelligence (ODNI), Central Intelligence Agency (CIA), and Department of Defense (DoD) leadership.
He holds a JD from the University of Minnesota Law School, a BA in Economics from Macalester College, and executive education certificates from Harvard University's Institute for International Development and the Joint Special Operations University's Senior Executive Seminar. He is a Life Member of the Council on Foreign Relations, and has been recognized with the FBI Director's Award and the ODNI Exceptional Achievement Award. In addition, he has developed syllabi, taught courses, and published books on Trans-Atlantic security, transnational crime, national security, and international human rights law.
About Flashpoint National Security Solutions
Flashpoint National Security Solutions (FNSS) is a dedicated Flashpoint business unit that serves the unique needs of national security organizations. FNSS partners with teams across defense, federal law enforcement, federal civilian agencies, state and local government, and the intelligence community, to enhance global situational awareness and drive mission success through industry-leading technology and intelligence expertise. Learn more here.
About Flashpoint
Trusted by governments, commercial enterprises, and educational institutions worldwide, Flashpoint helps organizations protect their most critical assets, infrastructure, and stakeholders from security risks such as cyber threats, ransomware, fraud, physical threats, and more. Leading security practitioners—including physical and corporate security, cyber threat intelligence (CTI), vulnerability management, and vendor risk management teams—rely on the Flashpoint Intelligence Platform, comprising open-source (OSINT) and closed intelligence, to proactively identify and mitigate risk and stay ahead of the evolving threat landscape. Learn more at flashpoint.io.
Join the conversation. Follow us on LinkedIn, Twitter, and YouTube.
Contacts
Kari Walker, [email protected]
Jonathan Zalman, [email protected]
Subscribe to our weekly threat intelligence newsletter
Interested to see top news from Flashpoint hit your inbox directly? Subscribe to our newsletter to receive curated content on a bi-weekly basis.