News > Press Release
Flashpoint National Security Solutions Announces New Advisory Board
Advisory board will support the continued expansion of Flashpoint's public sector presence and drive mission success for national security customers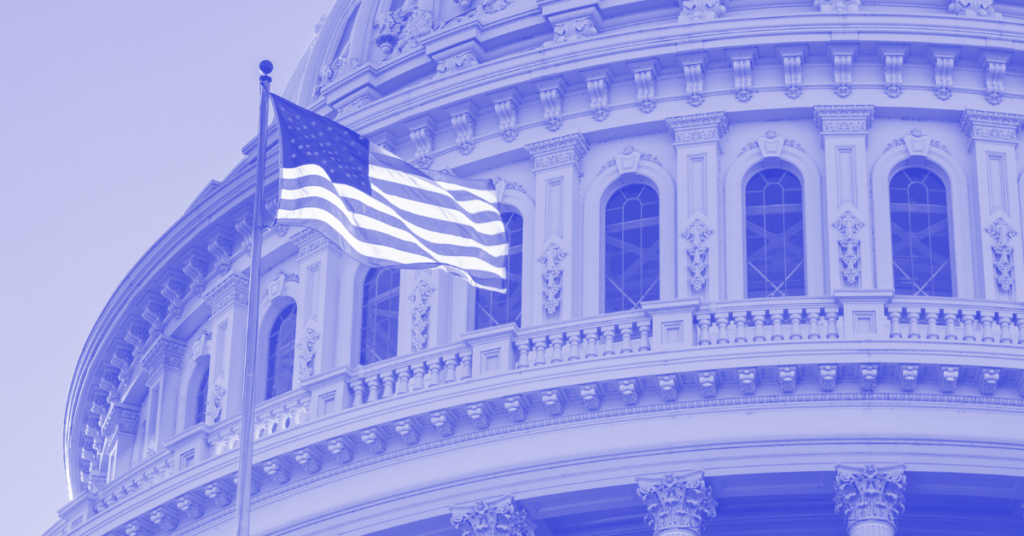 Washington, D.C., June 13, 2023 — Flashpoint, the globally trusted leader in risk intelligence, announced today the formation of its public sector advisory board comprising four national security leaders. The board will provide strategic guidance, industry knowledge and expertise, and unique perspectives to help Flashpoint continue to drive positive outcomes for its government customers and their missions.
Flashpoint National Security Solutions (FNSS) advisory board members include:
Lt Gen. Scott Howell, who served as the 15th Commander of JSOC and as Vice Commander at USSOCOM;
Andrew Makridis, who served as Intelligence Briefer under the Bush administration following 9/11 and who recently retired from four years in the COO role at the CIA;
Matthew Swenson, who recently served as Division Chief of the Cyber Division at the Homeland Security Investigations Cyber Crime Center; and
Tim Newberry, a former US Naval Submarine Officer, the Founder of BlackHorse Solutions, Inc. and a National Security Entrepreneur and Advisor.
FNSS is trusted by its national security partners for missions focused on global issues, virtual persona operations, integrated deterrence, intelligence operations support, open-source intelligence (OSINT), and investigations support. Flashpoint's expertise in combining raw data with finished intelligence accelerates the use of OSINT for government and national security-related missions.
"I couldn't imagine a better core group of individuals for our inaugural advisory board," said Brian Brown, President of FNSS. "Their collective expertise and guidance will ensure that we can proactively meet the needs of our customers across defense, law enforcement, state and local government, federal civilian, and the intelligence community—especially pertaining to the adoption of OSINT and virtual operations."
Board members on the foundational importance of OSINT
"Open-source intelligence is not just an invaluable tool for national security, but also foundational to building a complete and accurate picture. In a world of constantly evolving threats and complex challenges, those who effectively harness the power of publicly available information can see beyond borders, gain critical insights, and proactively safeguard their interests."

—Lt Gen. Scott Howell
"Virtual operations will play a crucial role in the future of international conflict. The FNSS team has been researching and operating effectively within these virtual domains for years in support of cyberspace and information operations. As a longtime user, partner, and colleague of theirs, I am looking forward to working with the entire team to help outline how their capabilities can empower the US, the Five Eyes and their allies to enhance security postures and improve the projection of power in an increasingly interconnected and contested world."

—Tim Newberry
"Coming out of Federal Law Enforcement, OSINT has become increasingly important in helping solve complex problems and ensuring public safety from cybercrime, narcotics, trafficking, foreign influence, and counterintelligence. As a former client, Flashpoint National Security Solutions is at the forefront of delivering capabilities to support Federal Law Enforcement and enabling innovative OSINT capabilities."

—Matt Swenson
"The unique nature of threats tied to global politics stems from the complex and dynamic interplay between nations, ideologies, and power struggles on a global scale. These threats can have far-reaching implications and pose significant challenges to international peace, security, and stability. Innovations in open-source intelligence have become increasingly important to the Intelligence Community. Having seen the impact OSINT is having, I believe strongly that the Flashpoint National Security Solutions team is going to continue to have a tremendous impact."

—Andrew Makridis
About Flashpoint National Security Solutions (FNSS)
FNSS is a dedicated Flashpoint business unit that serves the unique needs of national security organizations. FNSS partners with teams across defense, federal law enforcement, federal civilian agencies, state and local government, and the intelligence community, to enhance global situational awareness and drive mission success through industry-leading technology and intelligence expertise.
About Flashpoint
Trusted by governments, commercial enterprises, and educational institutions worldwide, Flashpoint helps organizations protect their most critical assets, infrastructure, and stakeholders from security risks such as cyber threats, ransomware, vulnerabilities, fraud, and physical threats. Leading security practitioners on physical and corporate security, cyber threat intelligence (CTI), vulnerability management, and vendor risk management teams rely on Flashpoint to proactively identify and mitigate risk and stay ahead of the evolving threat landscape. Learn more at flashpoint.io.
Subscribe to our weekly threat intelligence newsletter
Interested to see top news from Flashpoint hit your inbox directly? Subscribe to our newsletter to receive curated content on a bi-weekly basis.