Blog
Lost in Transition: A Timeline of Failed Successors to Breach and Raid Forums
The legacy of Raid, Breach, and their 'successors' provides an important lens into how data breach communities function and the real-life implications of the information they traffic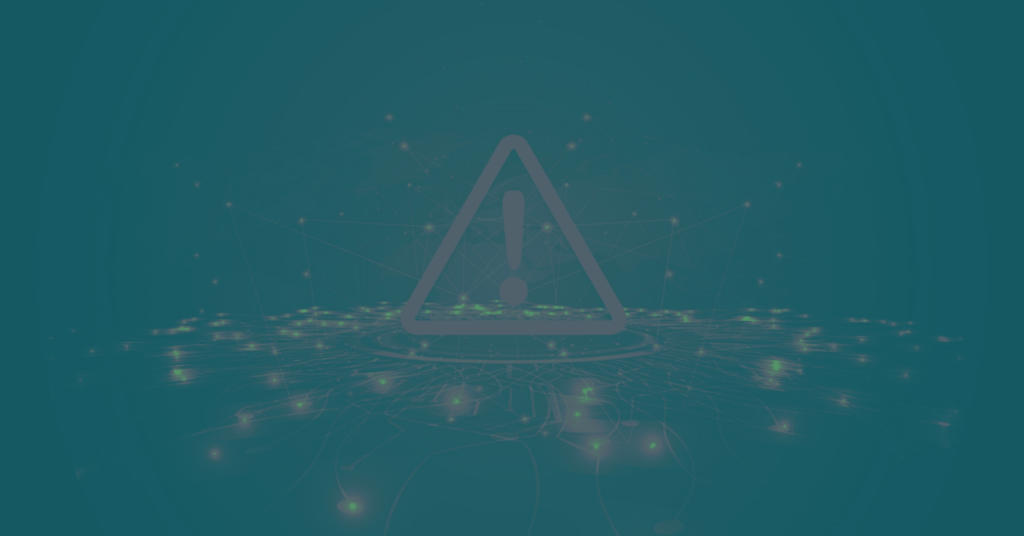 Table Of Contents
Race to the bottom
Starting June 24, 2023, visitors to the former domain of Raid Forums were greeted by the avatar of arrested administrator "pompompurin" in tiny handcuffs—an unprecedented trolling of sorts by authorities.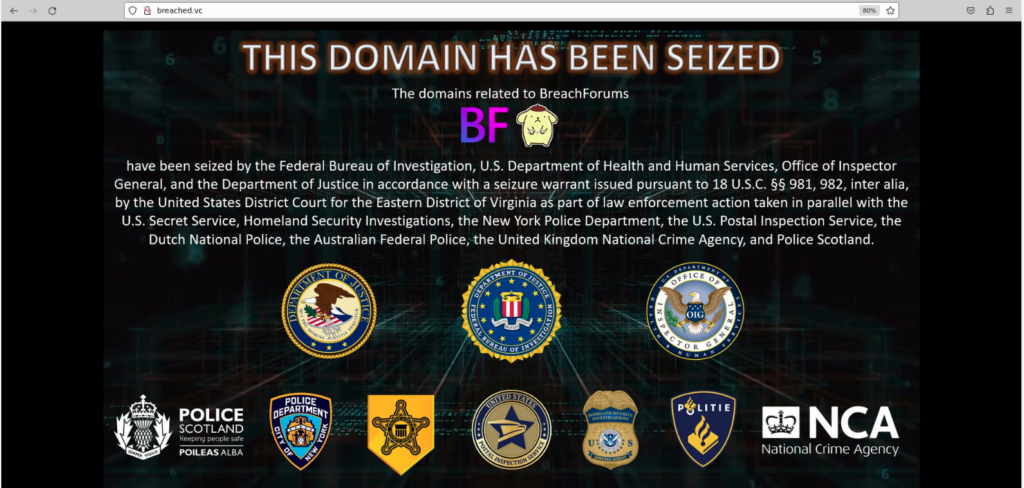 Pompompurin, whose real name is Conor Brian Fitzpatrick, became a highly reputable threat actor on the now-defunct top-tier hacking forum Raid Forums and upon its shutdown, founded Breach Forums. Breach Forums continued the legacy of Raid Forums, both as a fixture among the data breach communities and as a law enforcement target.
The founder and administrator of Raid Forums, Diogo Santos Coelho (aka "omnipotent), was arrested on January 31, 2022. Fitzpatrick, who has been operating on English- and Russian-language forums under the pompompurin moniker since at least October 2020, was arrested by federal agents on March 15, 2023.
Now, both Raid Forums and Breach Forums are no more. And ever since their seizures, other threat actors, some of whom were involved in the Breach and Raid, have attempted to continue their legacies in the purpose and services they provide. But it has thus far been a race to the bottom.
Insight into the illicit spaces where cyber threat actors operate is vital to any threat intelligence operation. The legacy of Raid, Breach, and their "successors" provides an important lens into how data breach communities function and the real-life implications of the information they traffic.
Timeline
Here is a summary of the recent events that we have observed within cybercriminal communities related, in some way, to Breach Forums and its legacy as a popular home for threat actors.
March 17, 2023: Breach Forums administrator "baphomet" decides to shut down the forum following the March 15 arrest of administrator pompompurin. The Washington Post included Flashpoint analysis in its March 22 coverage on the end of Breach Forums.
March 29, 2023: PwnedForum, an identically formatted clone of Breach Forums, launches and quickly gains users and shares compromised data. The forum's creator, "Sinistery," solicited forum administrators and developers to volunteer to operate the site.
However, the forum was quickly shut down on April 4, 2023, following a disagreement between Sinistery and forum administrators. A message attempting to sell PwnedForum was briefly advertised on the website before closing. One of the forum's former main administrators, "Frost," stated that they were working on a new forum separate from PwnedForum, though they did not provide a timeline.
May 29, 2023: "Impotent," the forum administrator Exposed, leaks the database of 478,870 Raid Forums users.
June 4, 2023: PwnedForums posted on Telegram that the notorious leak collective, ShinyHunters, is launching a forum with former Breach Forums admins.
Also on June 4, a user posted an advertisement for the Exposed forum, calling it the "new" Breach Forums and inviting the Russian hacktivist collective Killnet to join the forum.
June 12, 2023: ShinyHunters launches a new forum called Breach Forums—eponymous by name only.
That very same day, Exposed Forums shut down. Its founders, "Impotent" and "Purism," share that they will no longer support the development of Exposed Forums while cautioning against using the new Breach Forums due to operational security concerns.
June 18, 2023: Breach Forums is hacked, and the data breach exposes the personal information of over 4,000 registered members.
OnniForums, which appears to have launched in April 2023, took responsibility for the attack. It also claimed to have breached the forum Exposed, using a zero-day vulnerability in the open source forum software MyBB. The data leak included login keys, usernames, email addresses, IP addresses, password hashes, registration dates, members' last visits and posts, number of posts, last activity, and social media handles with profile links.
June 24, 2023: The user database of DarkForums, a relatively new and unknown forum, is breached and leaked, joining the ranks of Raid Forums and the new Breach Forums.
Though it is difficult to assess if any of these forums will sufficiently fill the void of the data breach communities that Raid Forums provided, threat actors continue to start new darknet venues—a perpetual cycle that shows the resiliency of illicit communities and forums, despite law enforcement, in-fighting, and the adversarial nature of these communities that lends itself to, well, data breaches. Though there may not be a centralized venue for data breaches, it will not be for a lack of trying … even if it means leaking the databases of their competitors.
Get Flashpoint on your side
Flashpoint's suite of actionable intelligence solutions enables organizations to proactively identify and mitigate cyber and physical risk that could imperil people, places, and assets. To unlock the power of great threat intelligence, get started with a free Flashpoint trial.