Product Update
Flashpoint Intelligence Gets Further Integrated Into Echosec
Access Intelligence Reports and RFIs with one click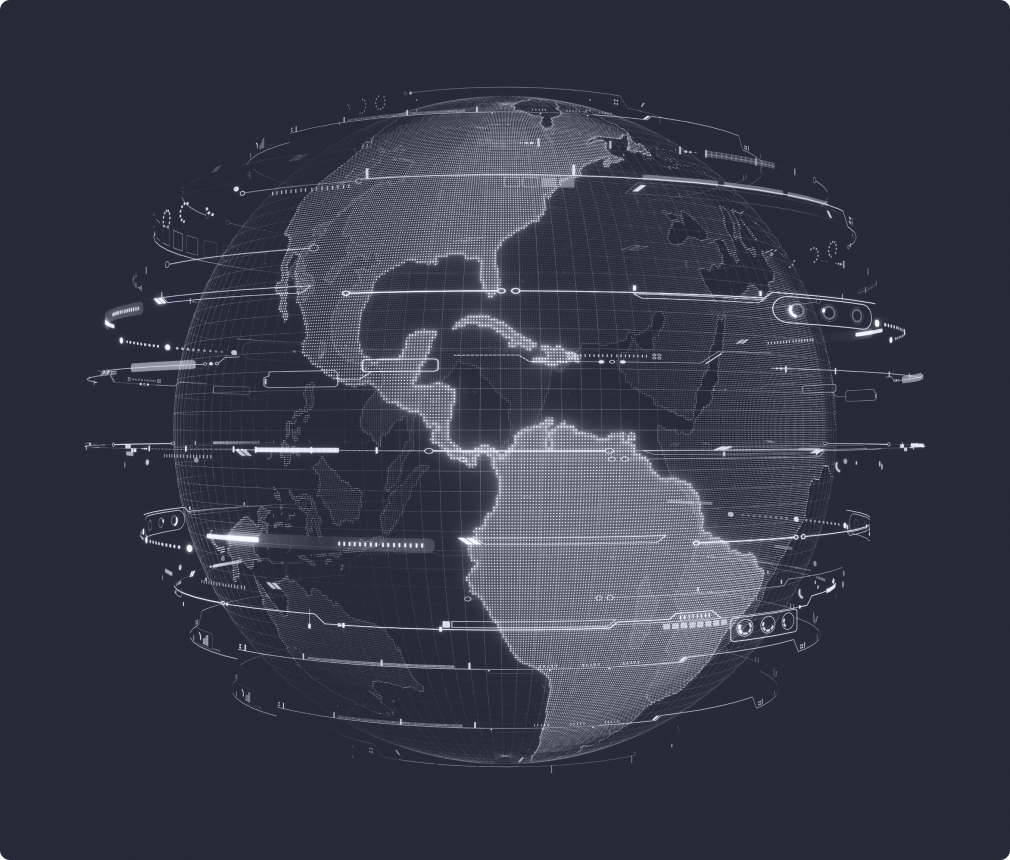 Table Of Contents
What's new
Echosec customers can now review all physical security-related reports in a news-feed-style dashboard, bolster their investigations with vetted intelligence, and request information from the Flashpoint Intelligence Team at the click of a button.
Intel reports enable users to stay on top of emerging physical security threats. Generated daily, weekly, monthly and yearly, these reports cover a variety of topics, from geopolitical situations to strategic assessments of threat actors and their motives. Ignite AI—Flashpoint's AI chatbot—makes it easy to find relevant information, quickly.
Flashpoint's RFI service allows users to ask our intelligence analysts specific questions and receive answers to help fill intelligence gaps. Echosec users who have purchased RFI hours can now submit, track, and view RFIs via the RFI portal in Echosec.
Who is this for?
These capabilities are designed to help Echosec customers who need to quickly understand evolving situations, or supplement their intelligence generation with trusted, expert analysis. For non-technical users, intelligence reports and RFIs provide a trusted source of verified information they can use to enhance and expedite their intelligence cycles.
Why it matters
Flashpoint intelligence serves as a force multiplier for security and intelligence organizations. The ability to leverage finished reporting alongside manual research will enable analysts to save time, improve the quality of their own work, and kick-start investigations with human-vetted information.
How it works
Upon logging in, Echosec users will see the new INTEL REPORTS icon in the left sidebar. Clicking that icon will open the intelligence reports module, which includes Daily Standups, Actor Profiles, Analyst Knowledge Pages, Search, and Ignite AI.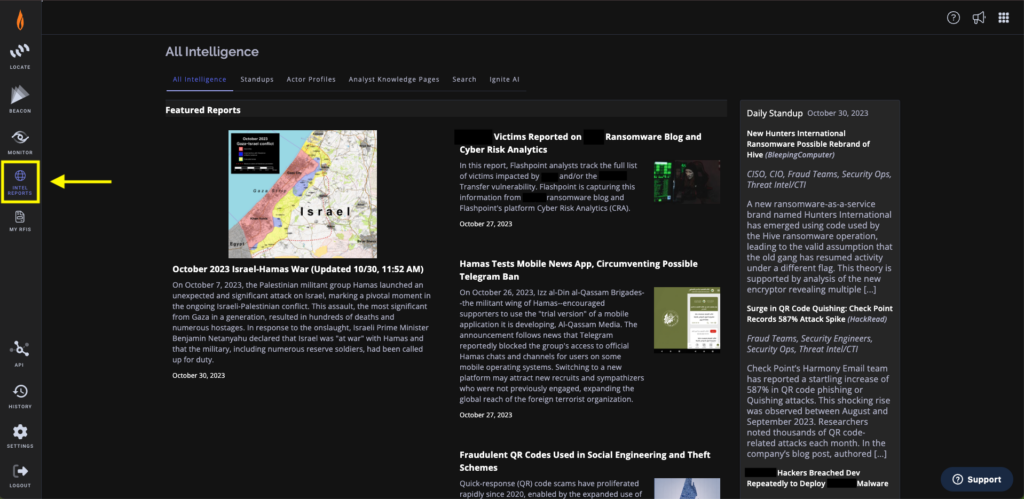 If a user has purchased RFI hours, they will also see the MY RFIS icon in the left sidebar. Clicking this button will open up the RFI portal, allowing users to submit, track, and view RFIs in an easy-to-read dashboard.