News > Press Release
Flashpoint Powers Into 2023 Fueled By Transformative Acquisitions, Key C-Level Hires, Customer Growth, and Product Innovations
Following a landmark 2022, Flashpoint enters 2023 as a critical partner to security and intelligence teams around the world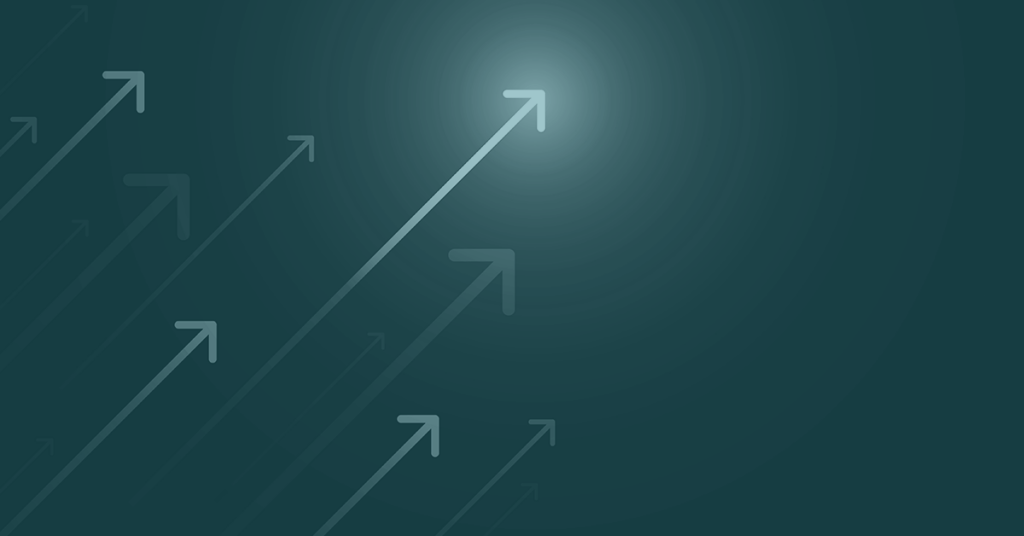 WASHINGTON, D.C. – January 12, 2023 — Flashpoint, the globally trusted leader in risk intelligence and open-source intelligence (OSINT), shares highlights from a landmark 2022, previewing its 2023 outlook for the company and the threat intelligence market. Following multiple acquisitions, pivotal product launches, and impactful leadership additions in 2022, Flashpoint enters 2023 as a market leader in all-source intelligence, and a critical partner to cyber threat intelligence (CTI), vulnerability management, fraud, and physical security teams worldwide.  
Flashpoint's growth in 2022 included:
The acquisitions of vulnerability intelligence leader Risk Based Security (RBS) and OSINT leader Echosec Systems;
An increase of the company's customer base by over 70%. Flashpoint supports each of the top 10 largest U.S.-based financial institutions; five of the top 10 largest global technology companies; three of the top five largest U.S. health insurance providers; and seven retailers in the Fortune 100;
Growth in annual recurring revenue by more than 65%;
Significant investment and growth in the public sector, where Flashpoint is quickly becoming the "gold standard" in support of national security, law enforcement, and state and local OSINT needs;
Product launches that have redefined what threat intelligence consumers should expect from their providers—including automation for threat intelligence, managed attribution, and giant leaps forward in identity and fraud intelligence.
"It was truly a banner year for us," said Flashpoint CEO Josh Lefkowitz. "Despite tough economic headwinds, global turmoil marked by Russia's ongoing invasion of Ukraine, and an increasingly competitive and consolidating market, the value of our intelligence remained firm. It's an honor to continue to grow and innovate in order to serve our customers, who trust our intelligence to prevent and mitigate risk every day. I couldn't be more excited about the year ahead."
Flashpoint's 2022 highlights:
Key acquisitions
Flashpoint completed two acquisitions to drive product growth, new market expansion, and deeper customer engagement.
In August, Flashpoint acquired Echosec Systems, a leading provider of open-source intelligence and publicly available information (PAI) for national security, public safety, and enterprise customers. With the acquisition, Flashpoint significantly expanded its OSINT capabilities to drive on-the-ground situational awareness, executive protection, geopolitical risk assessments, counterterrorism, misinformation identification and response, and crisis response.
In January, Flashpoint announced the acquisition of vulnerability intelligence leader Risk Based Security to provide clients with critical insights into software vulnerabilities and risk within their own organizations, as well as their vendors. With the RBS acquisition, Flashpoint broadened its ability to deliver actionable intelligence to more teams, including vulnerability management, DevSecOps, and vendor risk management.
Major leadership appointments
Flashpoint continued to invest in top-tier talent in order to hone its go-to-market strategy and scale the Product, Customer Success, and Intel teams. To support this effort, Flashpoint named Patrick Gardner as Chief Product Officer (CPO); Tom Hofmann as Chief Intelligence Officer (CIO); and Mark Bernardo as SVP, Customer Success.
"It was truly a banner year for us. Despite tough economic headwinds, global turmoil marked by Russia's ongoing invasion of Ukraine, and an increasingly competitive and consolidating market, the value of our intelligence remained firm. "

Flashpoint CEO Josh Lefkowitz
Best-in-class data
Flashpoint's data collections utilizes a mix of technologies including, but not limited to, AI/ML, NLP, as well as ML models that are internally trained to bubble up relevant information unique to each customer. At the end of 2022, Flashpoint's data collections included:
575M illicit forum posts
3.6B chat services messages
350M media assets
306K vulnerabilities (97,000 of which are not available in NVD)
1.1M threat actor mentions of CVEs
200+ of the most prevalent malware families and associated IOCs
39B compromised credentials
85B unique email/password credentials
2B+ stolen credit cards
Select new and augmented products and services
Flashpoint Automate. Flashpoint's low-code security automation platform enables CTI, security operations center (SOC), fraud, vulnerability management, and physical security teams to build, implement, and accelerate automated incident response workflows around repetitive security-related tasks—saving them time while reducing risk across their organizations.
High-risk Merchants for Card Fraud Mitigation. Flashpoint's High-risk Merchants data allows Card Fraud Mitigation users to identify credit cards that have processed transactions with risky or compromised merchants so teams can quickly spot and mitigate fraud before it spreads and multiplies.
Ransomware Prediction Model for Vulnerabilities. Flashpoint's industry-first prediction model links individual vulnerabilities to those known to have been used in ransomware operations, helping vulnerability management teams prevent potential cyber extortion events with VulnDB, the most comprehensive vulnerability database available on the market.
Echosec Monitor. Flashpoint's new alerting and analysis capability helps intel analysts tackle data overwhelm by quickly and easily transforming open-source data into actionable intelligence.
Managed Attribution. Flashpoint's flexible, fully managed virtual environment lets security teams interact with files and browse safely without risk. Managed Attribution is fully isolated from an organization's browsers, computers, and network infrastructure to protect from malware and other malicious online threats.
Supporting employee wellness and building community
Flashpoint grew by nearly 250 people in 2022, and, for the second year in a row, Flashpoint was named one the Best Workplaces in New York (#24), with 96 percent of surveyed employees endorsing its overall company culture and employee experience. It was also named one of the Best Workplaces for Millennials for small and medium businesses in the U.S.
Flashpoint was also approved as a Department of Defense SkillBridge Program Provider, which helps Service members gain valuable work experience through industry training and internships at Flashpoint.
This year, Flashpoint donated to numerous nonprofits, including Girls Who Code, Action Against Hunger, Earthjustice, Equal Justice Initiative, and Razom.
Additional resources
Request a free Flashpoint trial.
About Flashpoint
Trusted by governments, commercial enterprises, and educational institutions worldwide, Flashpoint helps organizations protect their most critical assets, infrastructure, and stakeholders from security risks such as cyber threats, ransomware, fraud, physical threats, and more. Leading security practitioners—including physical and corporate security, cyber threat intelligence (CTI), vulnerability management, and vendor risk management teams—rely on the Flashpoint Intelligence Platform, comprising open-source (OSINT) and closed intelligence, to proactively identify and mitigate risk and stay ahead of the evolving threat landscape. Learn more at flashpoint.io.
Contacts
Kari Walker, [email protected]
Jonathan Zalman, [email protected]
Subscribe to our weekly threat intelligence newsletter
Interested to see top news from Flashpoint hit your inbox directly? Subscribe to our newsletter to receive curated content on a bi-weekly basis.